Express Freight Security LTD - The Fake Certificate of Ownership
This is yet another fake certificate of ownership as issued by fake security company in Ghana. Please people, those names on certificates are pretty irrelevant.
It is true that stupid criminals may even use their real names. But one cannot go believe any of such documents that those people with those names are behind this type of the fraud. Criminals tend to use fake names and stolen identities.
The certificate of ownership is fake document.
One may see the wordings "Member FDIC" which relates to Federal Deposit Insurance Corporation in United States. While Ghana is not member of United States, it cannot be member of FDIC, unspoken that a security company in Ghana can be member of FDIC.
That shall be enough for smarter group of people to understand that certificate of ownership is a fake document.
There is no such thing.
It does not exist in Ghana.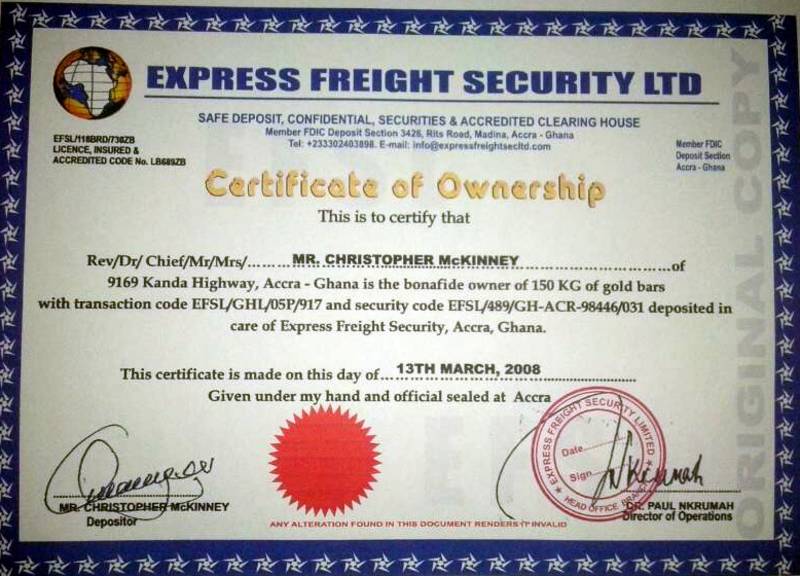 Contact Gold2me.com. There is a simple rule at Gold2me.com: if we can help you, we do, whenever and wherever necessary, and it's the way we've been doing business since 2002, and the only way we know